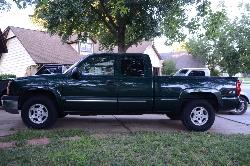 2003 Chevy Silverado 1500 5.3L Z71
157,000+ miles
Signature Series 5W-30 100% Synthetic Oil
BMK23 Dual Remote Bypass Filter Mount
EaO Full-Flow Oil Filter ; EaBP Bypass Oil Filter
Signature Series Fuel Efficient Automatic Transmission Fluid
Series 500 High Performance DOT 3 Synthetic Brake Fluid
Multi-Vehicle Synthetic Power Steering Fluid
Propylene Glycol Antifreeze and Engine Coolant
Severe Gear 75W-90 Gear Lube: Front Differential
Severe Gear 75W-90 Gear Lube: Rear Differential
Universal Air Induction Air Filter EaAU
WIX Fuel Filter ; WIX Transmission Filter
P.i. Gasoline Additive
Synthetic Multi-Purpose Grease

LOOK FOR THE ILLUMINATED AMSOIL DECAL ON THE REAR GLASS!!!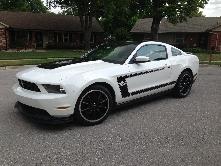 2012 Ford Mustang BOSS 302
38,000+ miles
Synthetic Premium Protection 10W-40 100% Synthetic Oil
EaO Oil Filter
P.i. Gasoline Additive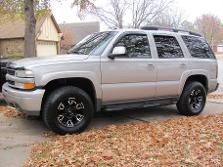 2004 Chevy Tahoe 5.3L Z71
245,000+ miles
Signature Series 5W-40 Max-Duty Synthetic Diesel Oil
EaO Oil Filter
Propylene Glycol Antifreeze and Engine Coolant
Severe Gear 75W-90 Gear Lube: Front/Rear Differentials
Series 500 High Performance DOT 3 Synthetic Brake Fluid
Multi-Vehicle Synthetic Power Steering Fluid
P.i. Gasoline Additive

2004 Troy-Bilt Riding Mower
Briggs & Stratton Engine
Formula 4-Stroke 10W-30/SAE 30 Synthetic Oil
WIX Oil Filter
QUICKSHOT Gasoline Additive/Stabilizer
Engine Fogging Oil
Synthetic Multi-Purpose Grease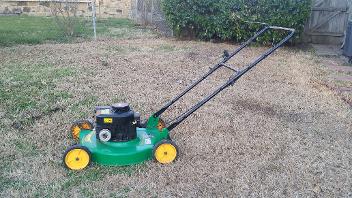 2011 Weed Eater Push Mower
Briggs & Stratton Engine
Formula 4-Stroke 10W-30/SAE 30 Synthetic Oil
QUICKSHOT Gasoline Additive/Stabilizer
Engine Fogging Oil

2013 Stihl FS 54C String Trimmer
SABER 100:1 Synthetic 2-Stroke Oil/Stabilizer
QUICKSHOT Gasoline Additive/Stabilizer
Engine Fogging Oil

1980 Troy-Bilt Horse II Garden Tiller
Formula 4-Stroke 10W-30/SAE 30 Synthetic Oil
75W-90 Long Life Gear Lube
QUICKSHOT Gasoline Additive/Stabilizer
Engine Fogging Oil ; Metal Protector ; Heavy-Duty Metal Protector

Oler Equipment Care - Stroud, Oklahoma
918-949-1504